---
What's in this article:
---
You must first have a registered JSTOR account and be logged into your account. If you're not logged in, you'll be prompted to register or log in.
To share workspace folders, you must be accessing through your institution's JSTOR subscription. If you don't know how to tell if you are accessing through your institution, see Access: How to tell if you are logged in. 
Sharing Workspace Folders
Note: You must be logged into your personal JSTOR account and accessing through your institution to share workspace folders.
You can share folders in your workspace with other members of your institution. You can do this from the main workspace page by clicking the three horizontal dots next to your folder's name and choosing "Share" from the drop down menu.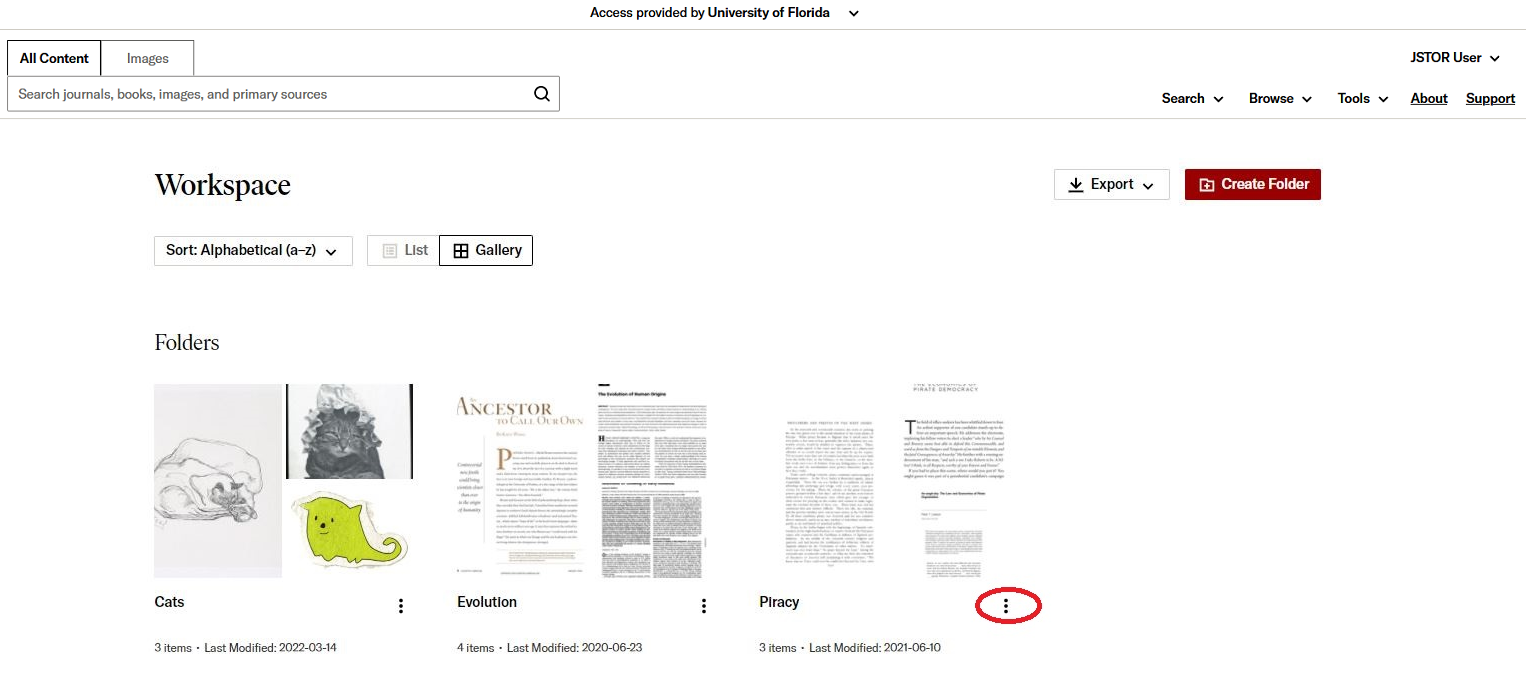 You can also do this while within one of your folders by clicking the "Share" button located to the right of your folder's name.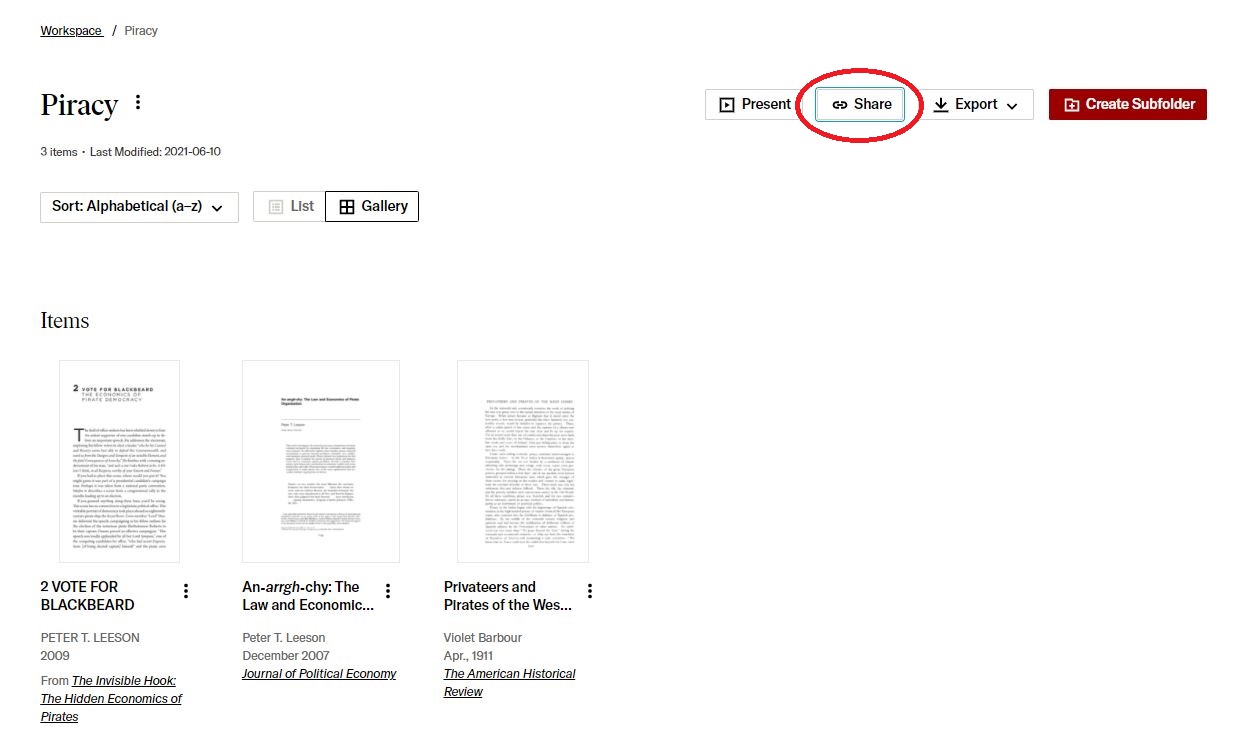 After selecting the share button, there will be a popup asking you to confirm link sharing. 
After turning on link sharing you can copy the link to your folder and send it to other members of your institution. 
If you are a member of multiple institutions, you will be given the option of which one(s) you want to share your folder with. You can select multiple or just one.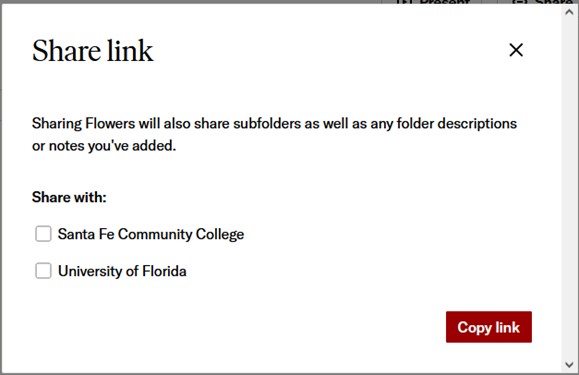 Stop Sharing Workspace Folders
You can stop sharing your workspace folders by turning off link sharing. To do this, you will need to select "Turn off link sharing"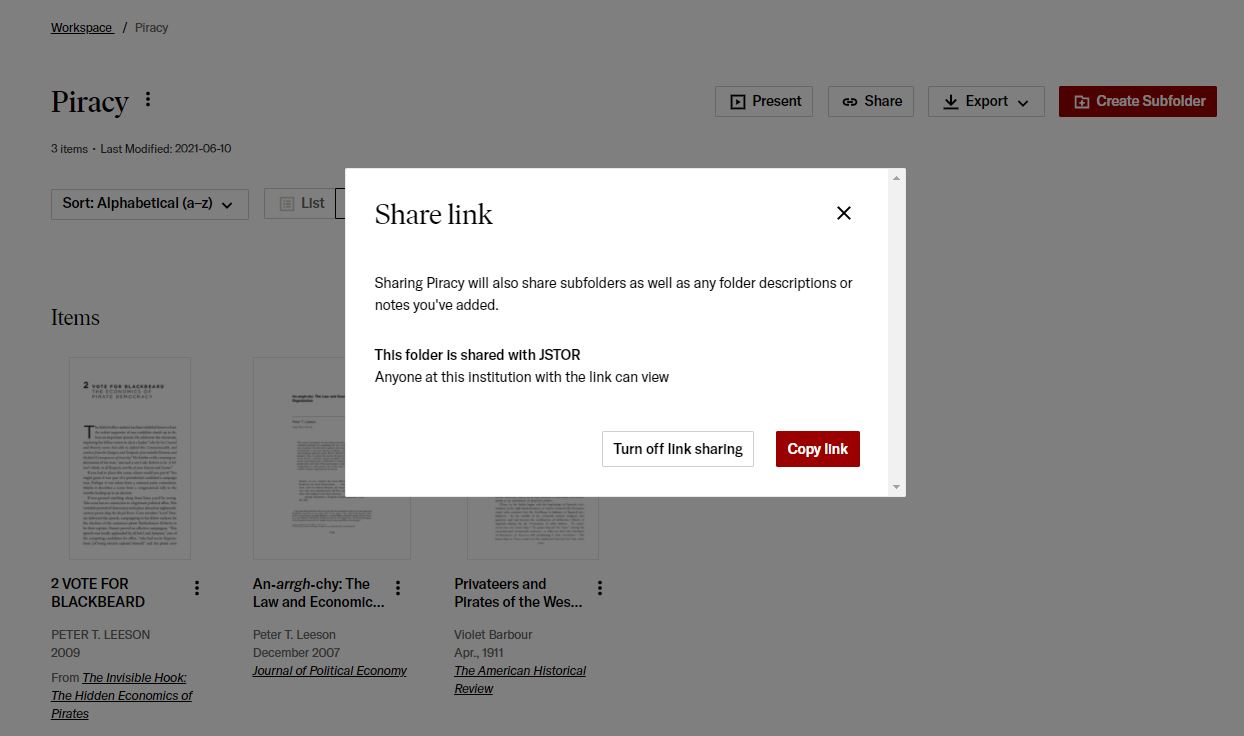 Please note: You can only share your workspace folders with other members of your institution.