---
What's in this article:
---
About images on JSTOR
Images on JSTOR are contributed by partnering institutions like universities, museums, community and private collections including Artstor Digital Library. For this reason, the quality and size of images can vary.
Searches entered into the search bar that contain relevant text and image results are presented with both a total search result count (results) in addition to image-specific result count (image results).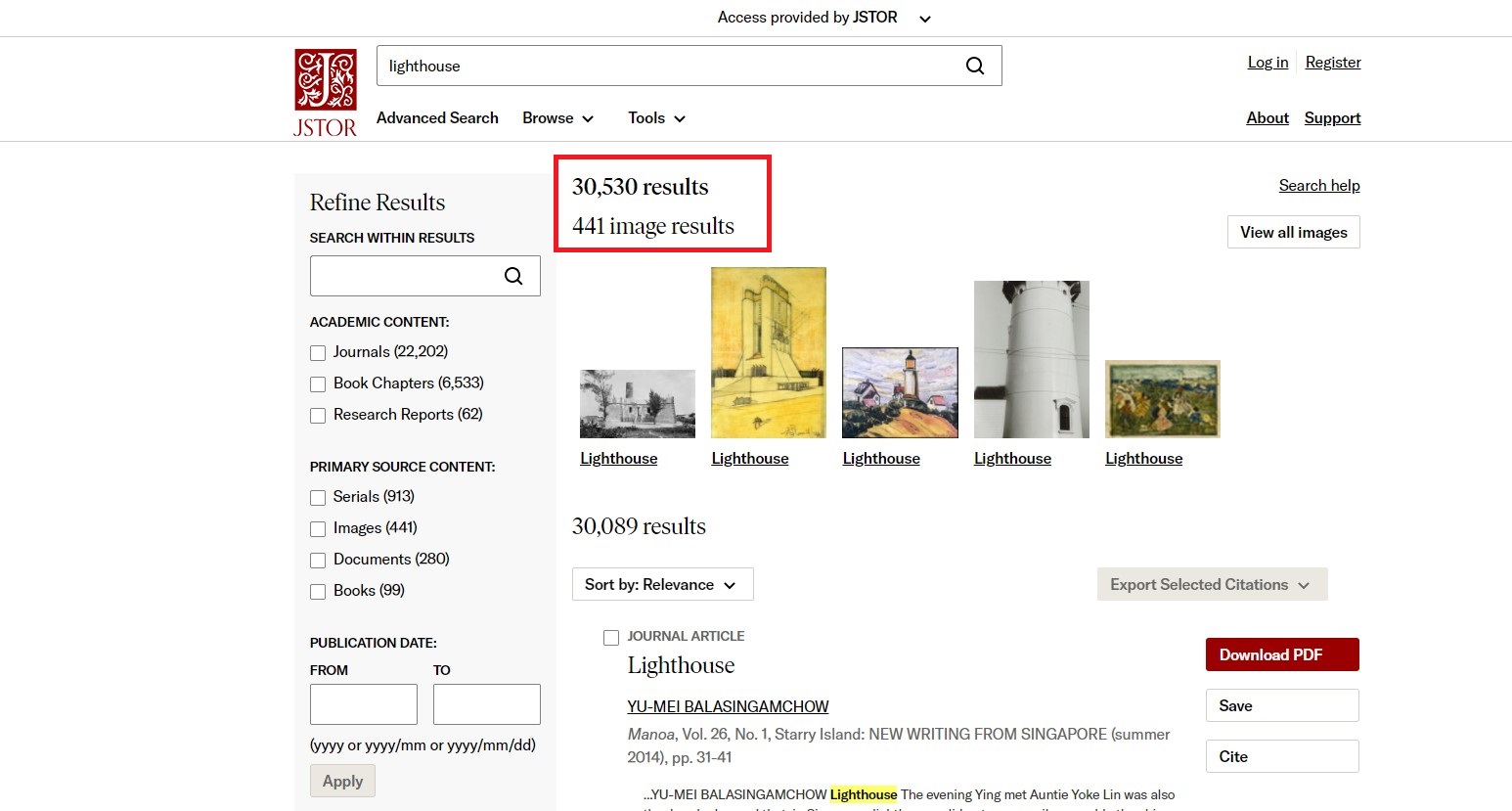 Continue to limit your image search results by either checking the "Images" checkbox (found under Primary Source Content) or select "View all images" to explore images related to your search terms.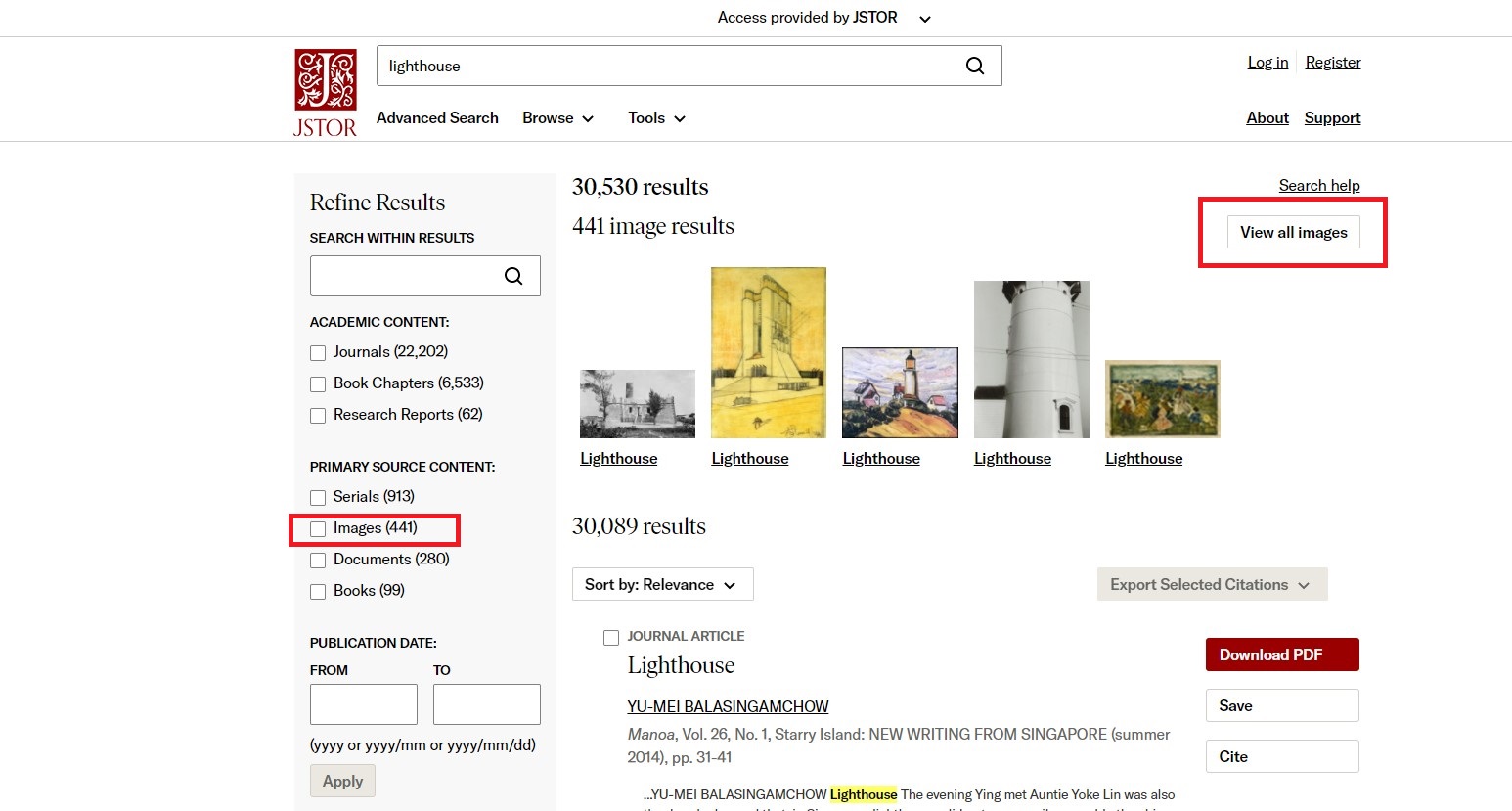 When refining a text and image search to image-only search results, relevant images will be presented in a grid layout that offers the option to scan across a selection related to your search.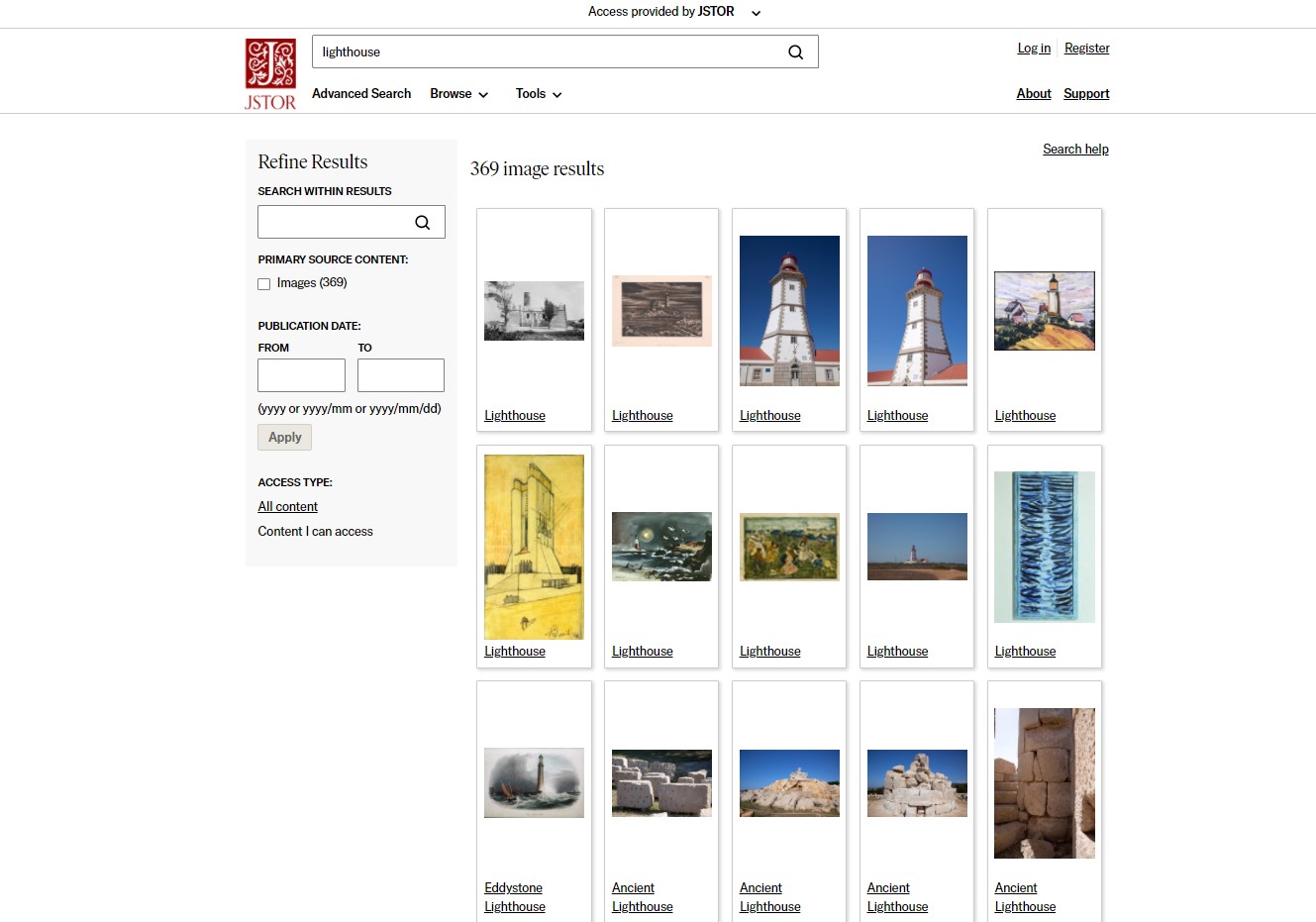 Once an image of interest has been selected, click on an individual image to open it in a preview modal. From the preview, click "View full image" to open the full image detail page in a new tab.
The full image detail page contains a variety of information about the selected image including the source, date, and copyright information. Options to zoom in and out of the image, export and adjust image citations and use Compare Mode are also available on this page.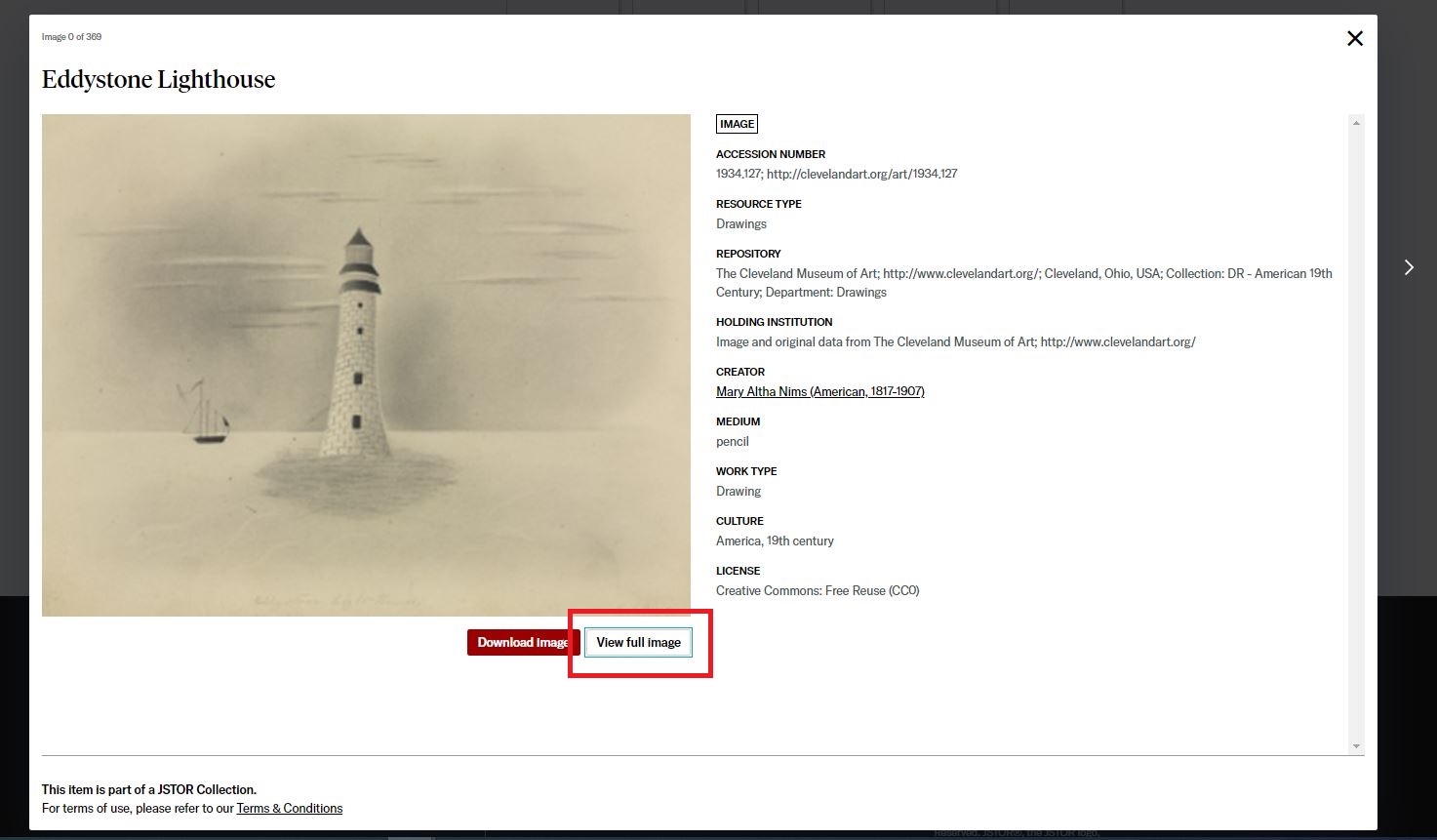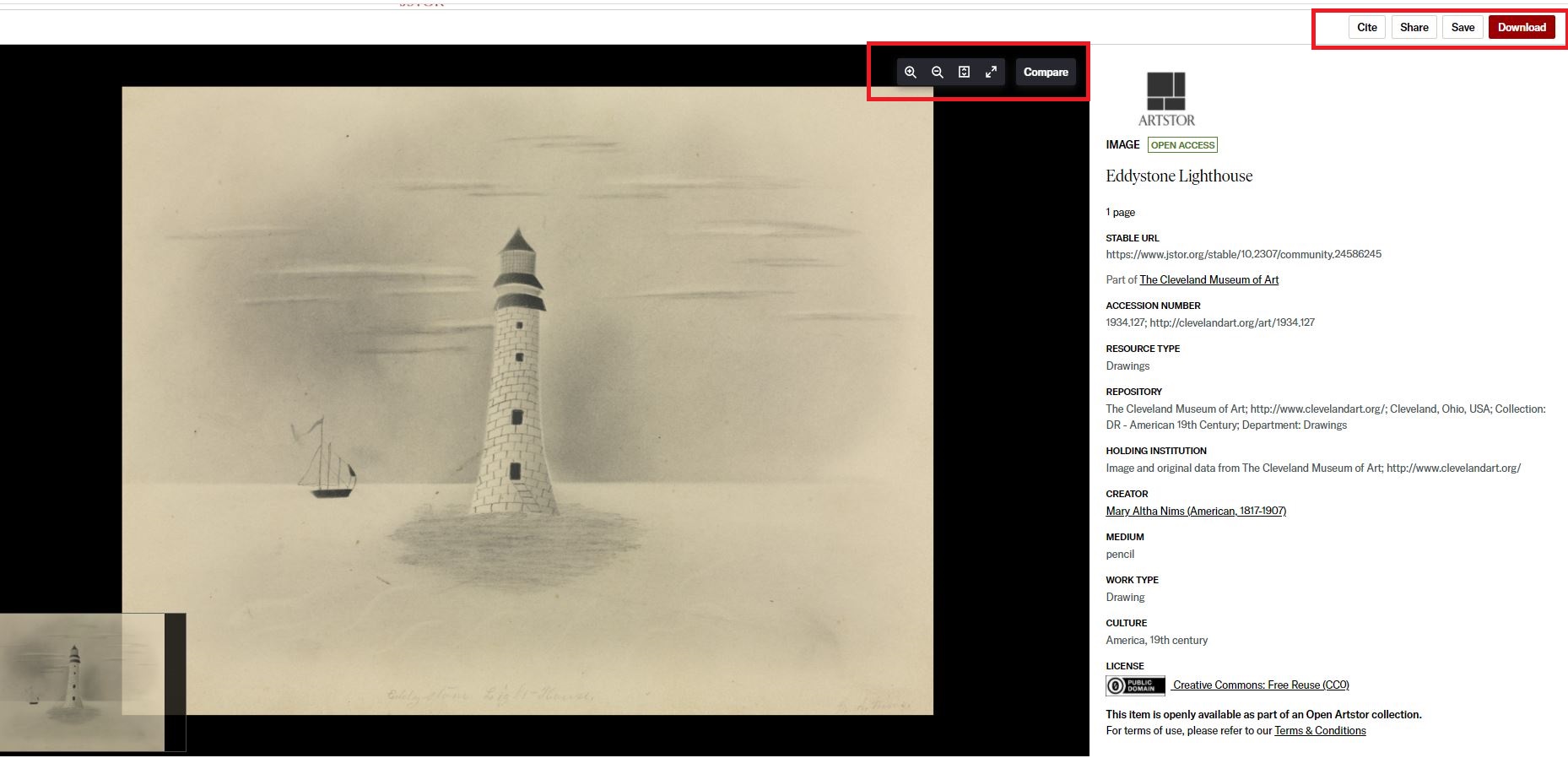 How are these images related to my search?
The keywords used in your search match some of the metadata about the image. For example, if the word "lighthouse" is found somewhere in the description of the image, it might also appear in the search results for your JSTOR search for "lighthouse."
If you're not seeing images, it may be because:
there were no images relevant to your search or
complex JSTOR search queries may not return results
For an introduction or refresher to search on JSTOR, check out the Basic Search Overview.
How to cite images
Image citation and export options are available on the full image detail page in the upper-right hand corner of the page.
For feedback or questions, e-mail us at support@jstor.org.