---
What's in this article:
---
Ever wonder about the best way to link to something on JSTOR? We have an answer! JSTOR uses something called a "Stable URL." These web addresses are listed on every article, and they don't change, so you can cite that URL and know it can be accessed again later.
How to find a stable url:
You can find the Stable URL in the citation information for any article. It's right underneath the article title, on the left hand side of the screen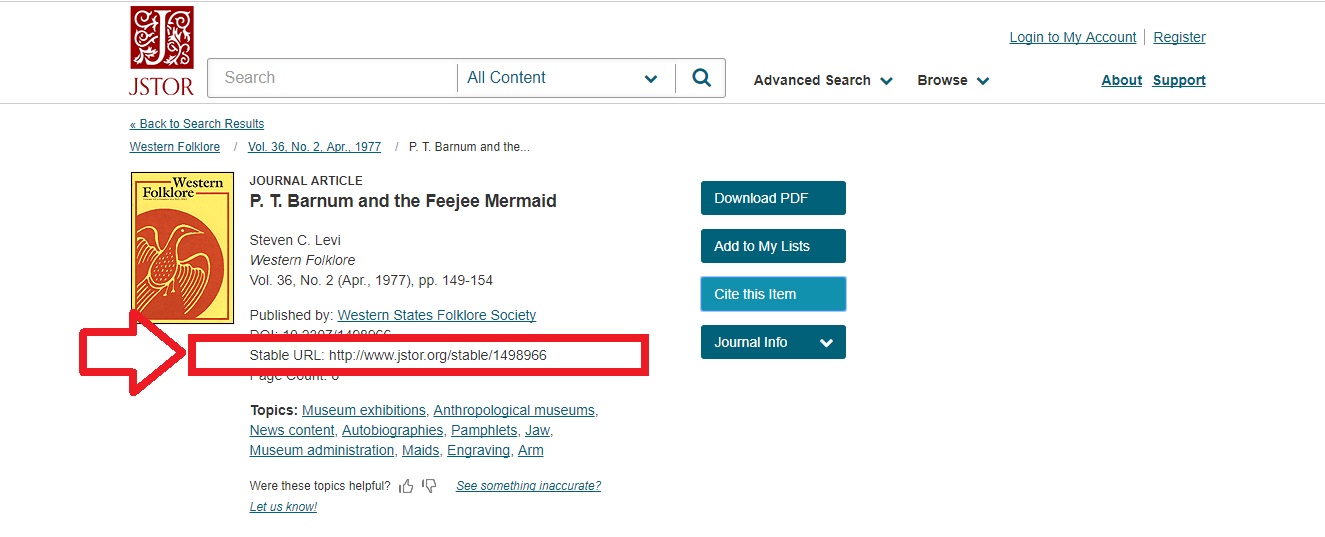 You can use this Stable URL in the citation for your paper, in an email to support@jstor.org, in a Tweet, or in other communications, in complete confidence that it will link back to the right content.