---
What's in this article:
---
What is a JPASS?
JPASS includes the archives of all the journals listed in the JPASS Collection which represents approximately 83% of the journals on the JSTOR website. Content not in the JPASS Collection includes scholarly books, primary sources, the most recent issues of some journals, and, in some cases, journal archives. Some of this unavailable content may be found via the read online free program, for purchase as an individual article, or through an interlibrary loan from a JSTOR-participating library. If you wonder whether something is or isn't in the JPASS collection, you can check the list on the JPASS website collection page.
1 MONTH: $19.50
1 YEAR: $199
How to buy a JPASS:
If you have not already done so, create a personal JSTOR account. After you log in, click the "JPASS Downloads" section of your user drop-down menu. This menu is in the upper right-hand side of your screen.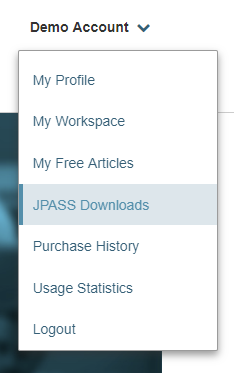 This will take you to a page with general information about JPASS. Click the "Learn More" button.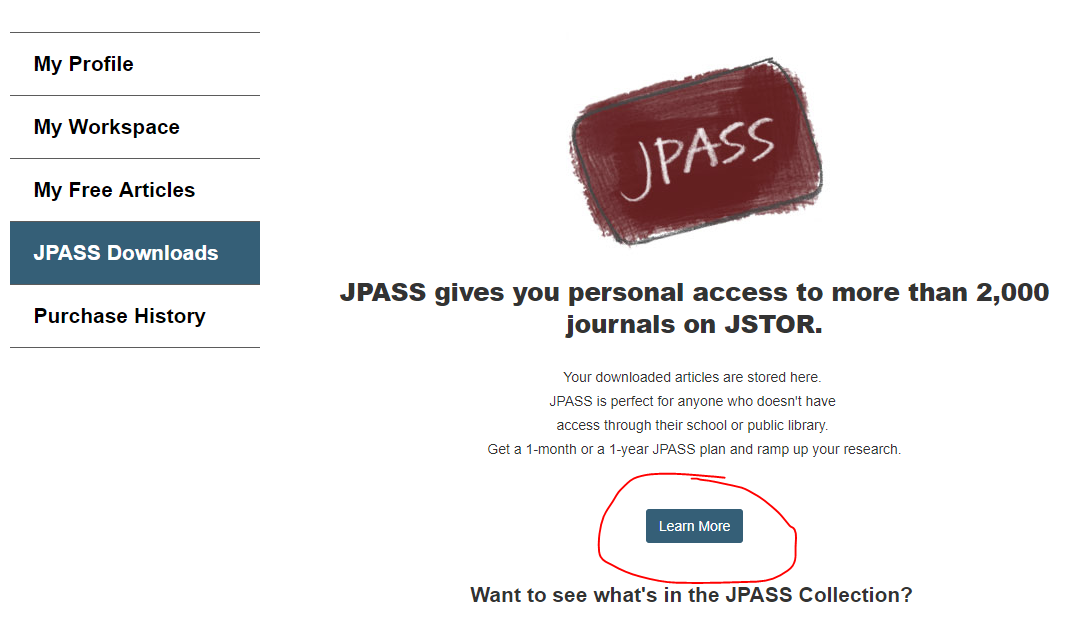 You will be taken to the JPASS site where you can learn more about the JPASS and see what journals and issues are part of the JPASS collection.
Once you choose a plan, you'll be presented with a check out screen. Be sure to check the box that allows you to accept our Terms and Conditions. Please note that if you choose a monthly plan, you must manually select "Pay by the month" if you don't want your JPASS to automatically renew every month.
After clicking "Check Out" you'll be taken to PayPal to process your payment.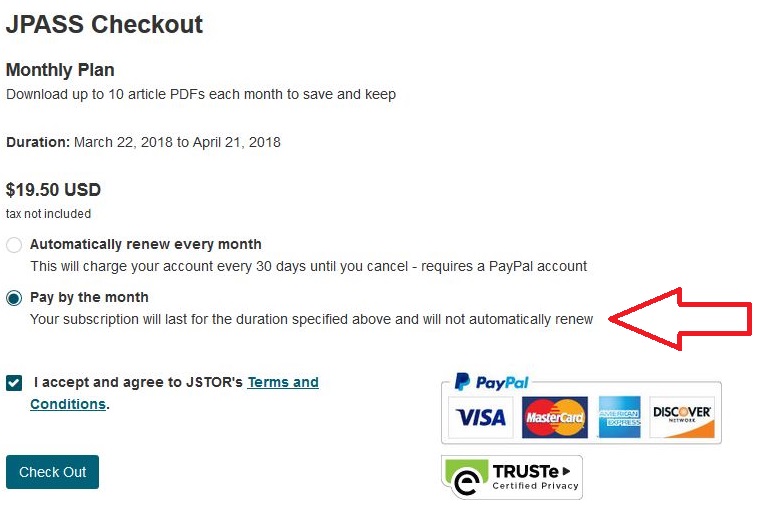 Once you're at PayPal, you will need to sign in as a guest ("PayPal Guest Checkout") or use your existing PayPal account. Please note that if you selected auto-renew then you will not have the option to use a debit or credit card. You will have to log in to or create a PayPal account.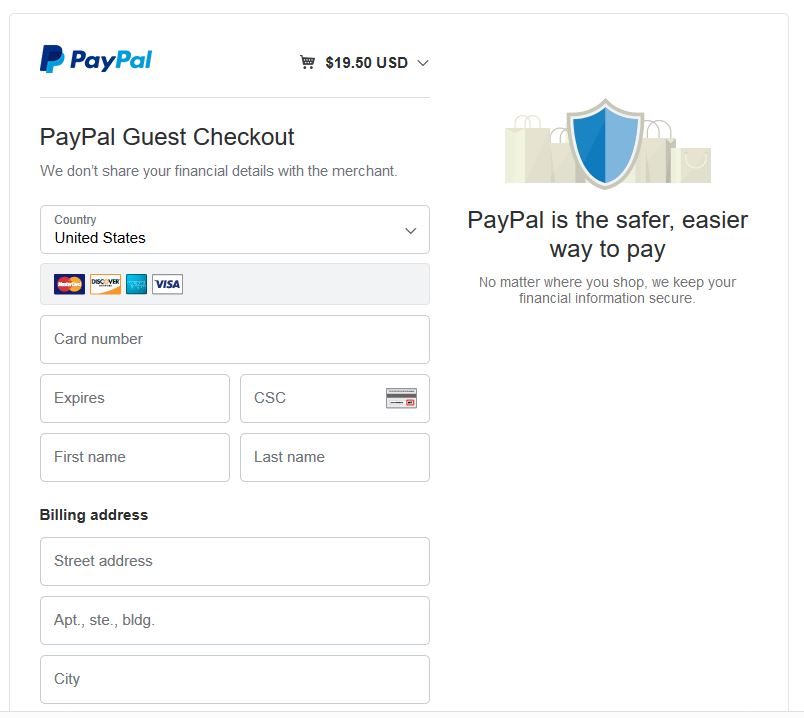 After you've logged in and confirmed your method of payment, you'll have to confirm your purchase. Once you hit the purchase button, you should have your JPASS.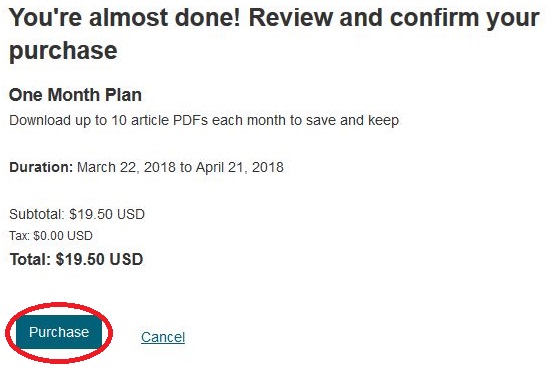 How to renew your JPASS
To renew an existing JPASS, click the "Purchase" button in the "JPASS Downloads" section of your JSTOR account.
Any remaining time or unused downloads will be applied to the new plan. For example, if you had a one-month plan and only used 5 of your 10 downloads, purchasing another one-month JPASS would give you a total of 15 downloads and extend your membership by a month.
How to turn off automatic renewal
If you have a JPASS one-month plan that is set to automatically renew every month, you can cancel the automatic renewal of your plan.
To cancel your auto-renewal:
Go to the "JPASS Downloads" section of your JSTOR account
Click "Cancel Plan," and then click "Cancel my subscription." 
When you cancel your subscription, you will still have until the current month of JPASS ends to use your remaining downloads. You can check your plan expiration date in the "JPASS Downloads" area of your account.