---
What's in this article:
---
Why Hyperlinks?
As of September 2021, Artstor Collections on JSTOR and Community Collections on JSTOR support hyperlinks to external websites within individual items. This makes it possible for researchers to learn more about the original source of items, their related collections, and their context.
For items that with hyperlinks available, you can find them under "Credit Line" metadata.
Example: As a researcher, you are interested in the Artstor Collection image on an object,"Netsuke of Octopus" which is part of the open Metropolitan Museum of Art ("the Met") collection. This item is hyperlinked from the Credit Line metadata to a related item page on https://www.metmuseum.org.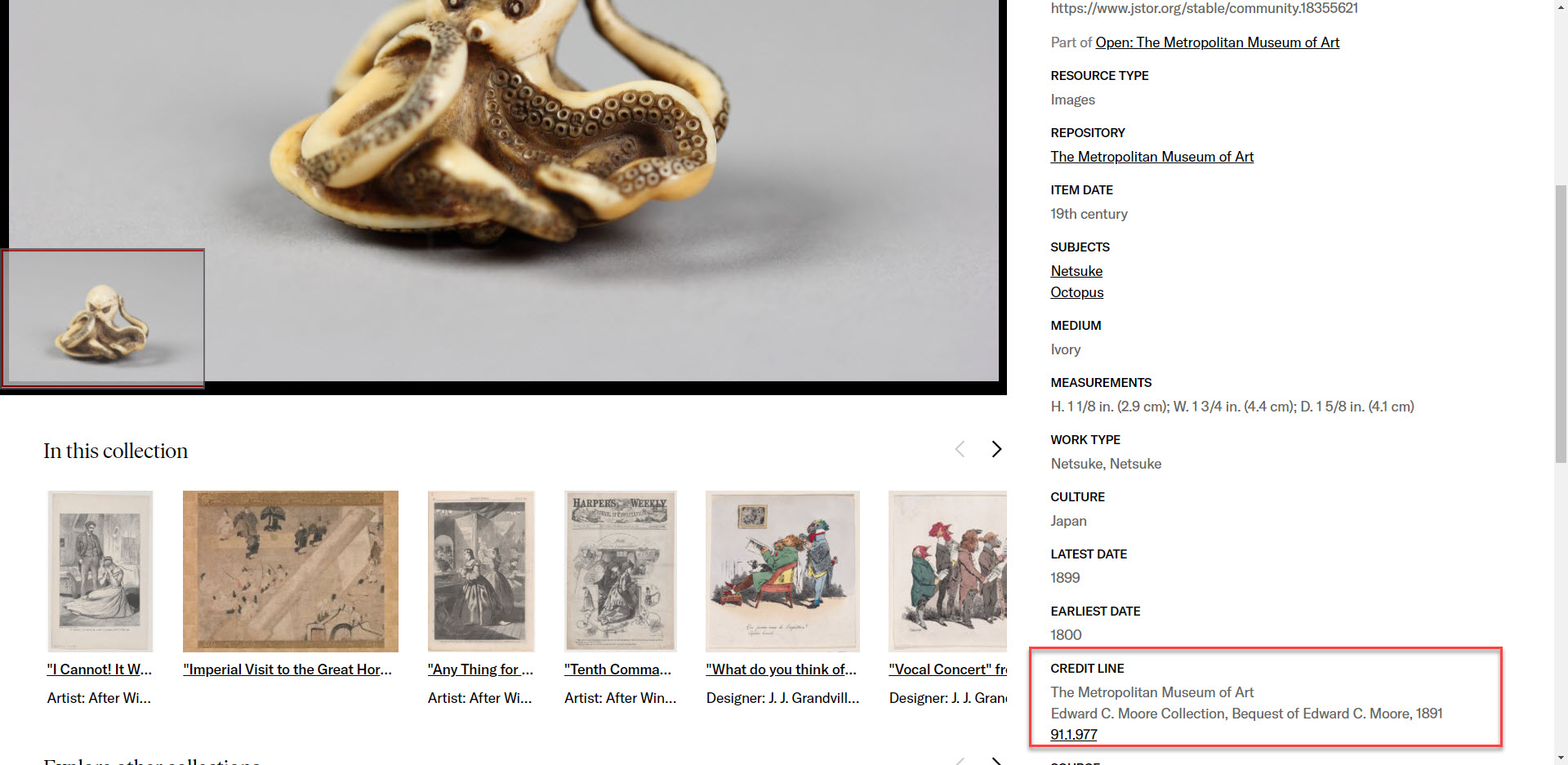 Linking out to the Met Museum's website enables you to research another version of the same item. This offers new opportunities to compare and contrast the item's metadata provided, add context to the item, and/or access an expanded collection of related collection or item content.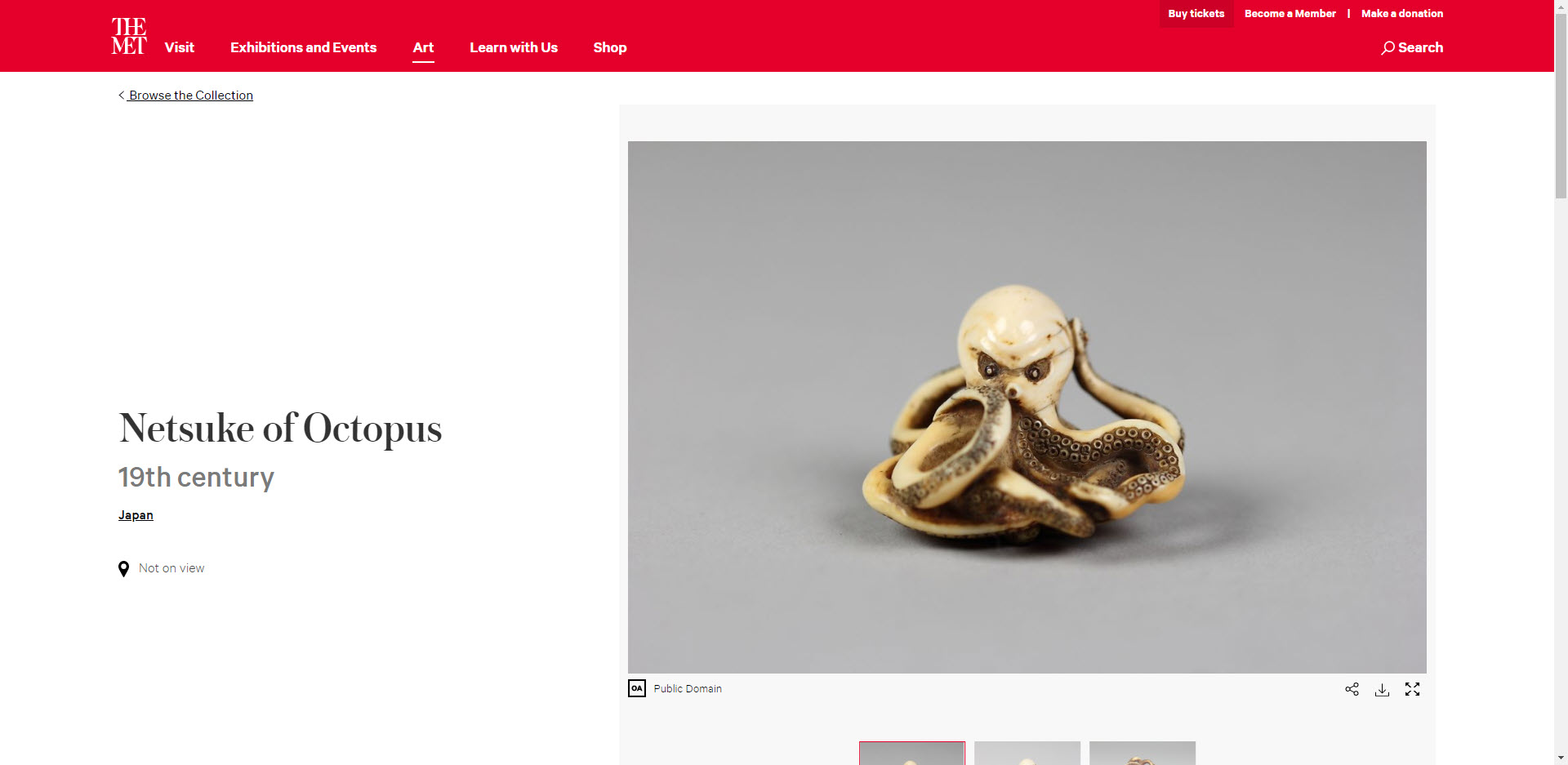 Permitted Hyperlinks
Hyperlinks are permitted in the following fields:
REPOSITORY

ALTERNATE TITLE

DESCRIPTION
ABSTRACT
IMAGE VIEW DESCRIPTION
RIGHTS NOTES
SOURCE
IDENTIFIERS

(including ACCESSION NUMBER, DOI, eISBN, eISSN, ISBN, ISSN, OCLC NUMBER, LOCAL)

CUSTOM FIELDS
Hyperlinks Not Permitted
Hyperlinks are not permitted in the following fields:
TITLE
SUBJECT
CONTRIBUTOR
RESOURCE TYPE
CONTAINER
SEQUENCE NUMBER
PRECISE DATE
EXTERNAL LINK
LICENSE
RIGHTS
CONTENT TYPE
LANGUAGE
HOLDING INSTITUTION
COMPILATIONS
BROWSE CATEGORIES