---
What's in this article:
---
How to find a specific journal:
If you want to look for a specific journal, book, or research report, there's an easy way to find exactly what you need on the Browse page.
At the top of any JSTOR page, you'll see the "browse" menu in the upper left hand corner.
Go to Browse> By Title.
This will take you to a table that lists everything we have alphabetically.
On this table there are three tabs: Journals, Books, and Research Reports. Choose the tab for the type of source you want.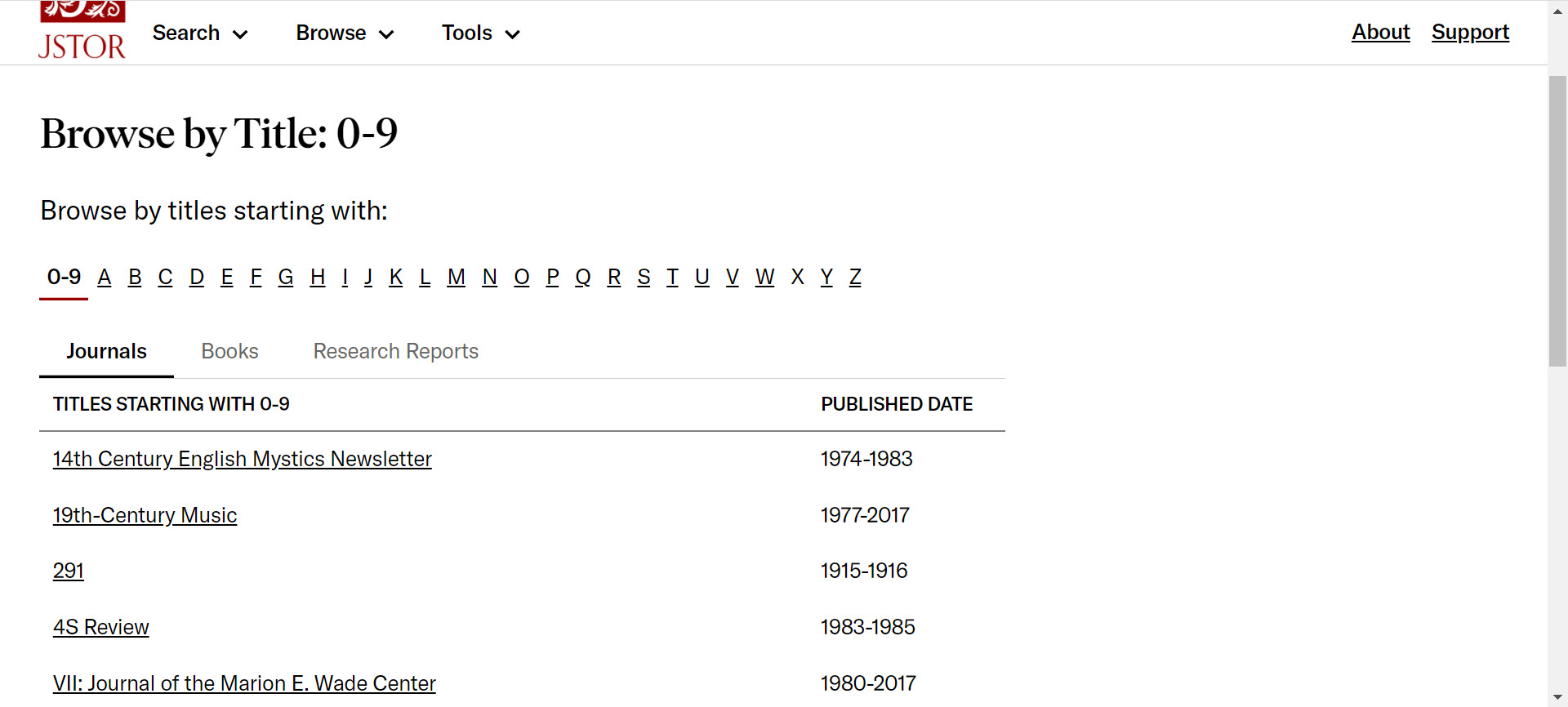 How to search within a specific journal or book:
If you're looking for a specific search term within a specific journal or book, use the Advanced Search:
Go to the Advanced Search
Make sure you enter at least one search term or "Keyword" in the top fields
Scroll down below the "Narrow Results" text
Enter the book or journal title in the "Journal or Book Title" field or, for books, you can enter the ISBN in the ISBN field
Scroll back up to select "Submit Advanced Search"
The results you see will contain your search term within the journal or book that you specified