---
What's in this article:
---
Find a specific collection:
If you want to look for a specific collection, browsing collections makes it possible to conveniently explore collections of images and primary sources from libraries, museums, and archives around the world.
Browse JSTOR Collections
Start browsing collections by entering your search into one of three search bars available on the browse collections page. Depending on what you are interested in, the search bar you will use will vary.
Included in your search results, you will find a variety of content types available such as community collection, Arstor, JSTOR, and primary resource content.
You can search collections by:
Items found across all collections
Items found by a specific collection contributor
Items found across specific collections unified by one search idea or concept
To search items found across all collections, enter your search term in the "Search items from all collections" search bar.
Your search results returned will be from all collections as related to your search term.
In the following example, the search term "teacup" returned several hundred results related to this across all collections.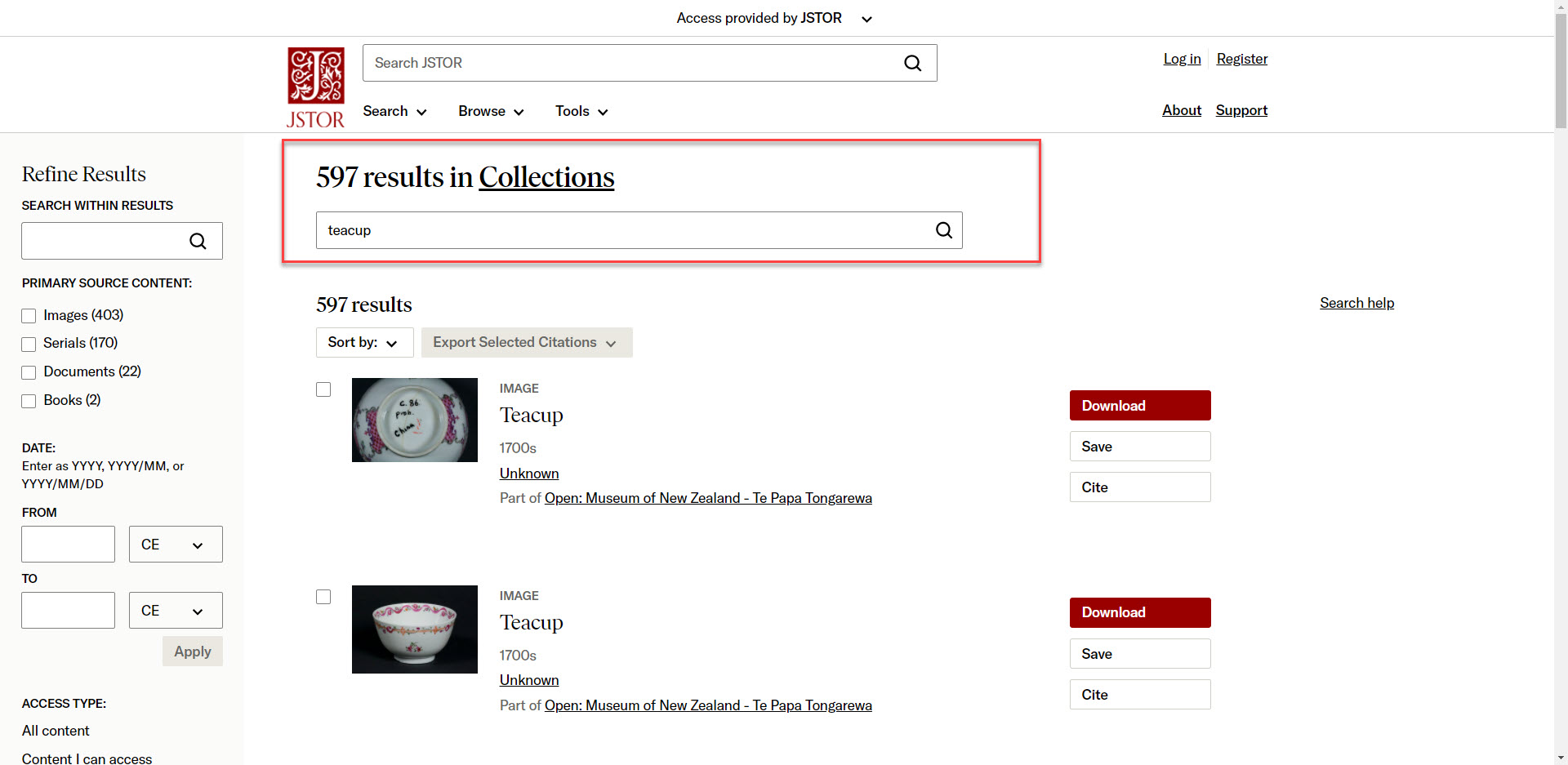 Search within a specific collection
If you have a specific collection or contributor in mind, you might use the "Select contributor" search bar and/or "Filter the list of collections" search bar.
For example, you can select "Artstor" as a collection contributor and will find that there are hundreds of different Artstor collections to explore. You will find in the collection metadata (the information about each item) are considered collections that are "part of Artstor," significantly narrowing your results to 305 collections from Artstor.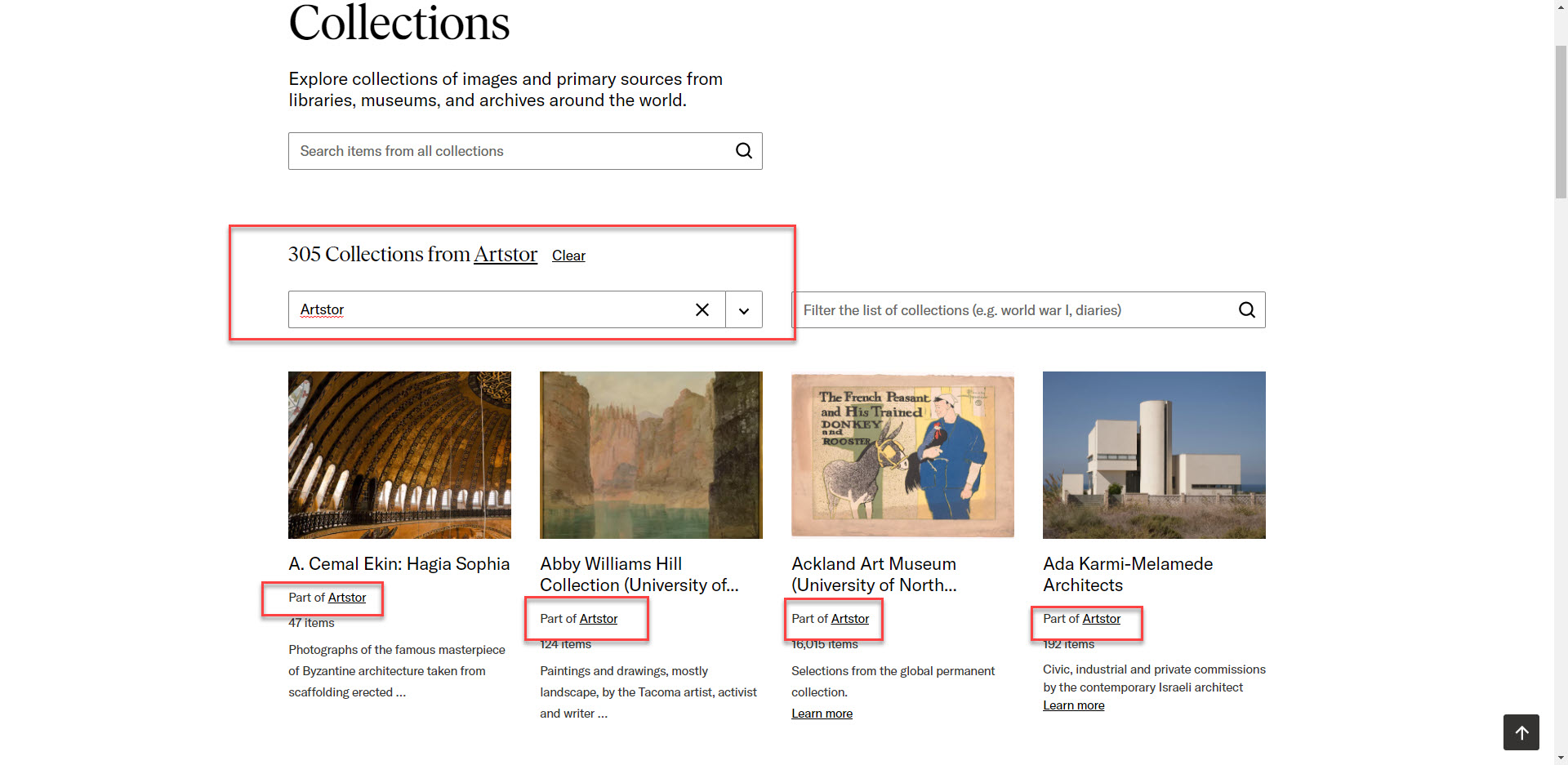 Narrow Results by Collection Lists
To further refine the search results within a specific collection, you might use the "Filter the list of collections" search bar to specify a type of item you are interested in.
In this example, you are interested in specifically photography collections within Artstor. Once you enter the search with both terms entered, your search results will become even more narrow, in this case 15 collections include 'photography' from Artstor.